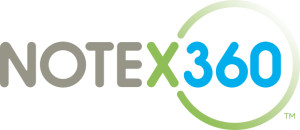 I reached out to Simon Hermiz who is the co-founder and CEO of NoteX360 to learn more about their offerings.   The easiest way to understand NoteX360 is that they are an aggregator and execution provider for the alternative lending market. Thus, family offices and institutional investors come to them with credit models and filter strategies. NoteX360 executes on behalf of clients using their low latency ordering management system. This allows clients to invest without the barrier of having their own technology team. They do offer licensed credit models (similar to what P2P-Picks is today) which can be sold to customers, but ultimately the customer makes the investment decision. Thus, they avoid having to be a registered investment advisor. Besides peer to peer lending, they are also working to source niche debt products from specialty lenders. As far as the evolution of NoteX360, they see themselves moving towards becoming a licensed broker and technology provider.
Q: When did you first start to get interested in p2p lending?
A: In the Spring of 2013, when my Big Data in Finance professor introduced me to P2P Lending.
Q: Can you talk a little bit about how NoteX360 came to be?
A: NoteX360 came to be when me and my co-founders in the financial engineer program identified the need for efficient execution and order management technology for the P2P Lending Market. We wanted to streamline the process of investing and reporting for institutional investors by aggregating lending platforms and providing a single point of access to the market.
Q: Can you explain what NoteX360 offers in their managed services?
A: NoteX360 managed services provides portfolio management automation where our algorithms generate orders based on the client's investment criteria which can be driven by simple filters or sophisticated loan selection algorithms. In addition, we automatically submit rebalancing orders to ensure your account stays in line with your investment mandate.
Q: What is NoteX360 doing to differentiate themselves from other offerings?
A: NoteX360 was founded by three financial engineers with 20-years of financial industry experience in credit underwriting, trading, and technology. We are focused on aggregating platforms in North America, Europe, and Australia and serving institutional investors globally. Currently, we are the only provider offering an Order Management System (OMS) that provides Direct Market Access (DMA) to the P2P Lending Market. This allows investors to directly access the market programmatically without having to integrate with each individual platform's APIs. We are essentially bringing equity style execution infrastructure to the P2P Lending Market.
Q: What is the cost of using the service?
A: We charge a monthly access fee based on the client's expected execution volume.
Q: What marketplaces are currently available for investors? Any plans for expansion?
A: On the P2P Lending side, we support Prosper and Lending Club and are working to integrate Funding Circle US/UK. In addition, we are also looking to integrate with a couple speciality lenders interested in selling their loan inventory on our platform. The alternative lending market is evolving rapidly and speciality lenders are looking to establish online marketplaces of their own.
Q: Do you have a preference of investing with Lending Club or Prosper?
A: No. I invest where I can get the best return for the lowest risk.
Q: Some of your background is in high frequency trading, can you explain how this plays into the p2p lending markets? What do you see as the future of automation as some of the marketplaces install "speed bumps" for investors.
A: High frequency trading involves top quality software engineering which is what we have applied to our software. "Speed bumps" are irrelevant to us as long as the same rules are applied to everyone. Our speed advantage is applied to minimize our OMS's "pass through" latency (i.e. the time it takes our OMS to process and route an order to the lending platform). Our OMS acts as a market gateway providing order checks, detailed tracking, routing, and account-level reporting.
Feel free post questions in the comments section below.  If you want to learn more about NoteX360 you can visit them on the web: