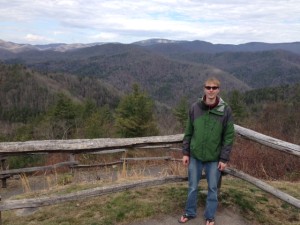 It wasn't until last week until I truly appreciated the fact that my account was fully automated.  I used to think automation wasn't necessary. After all, I'm a software developer by trade and usually have my laptop within reach during the 4 pm or 8 pm CST note release times.  However, last week I went on a road trip to South Carolina and camped along the way down south - not conducive to managing a p2p lending account that isn't automated.  I tried to coordinate a significant amount of capital (it's all about perspective people) being invested while I was gone and see how long it would take to invest. It took less than a week, and my account was happily hovering around $25. Sure, some notes got cancelled, but any available cash was quickly put into another note during one of the four times Lending Club releases notes.  This is the beauty of my pursuit of passive income.
My investments started on March 26, 2014 when the $1,000 made it into my Lending Club account.  Since then, 26 notes out of the 40 notes have been issued. This is a pretty good result in my opinion since it hasn't even been 2 weeks since the investments started and it took several days to invest in all of the notes.
Here was my criteria for this small trial:
BlueVestment Automation
P2P- Picks Profit Maximizer (Top 5%, C,D)
P2P-Picks Loss Minimizer (Top 5%, C)
This is the first time that I have used the loss minimizer and I did so simply out of my own curiosity of the notes that would be picked.  It seems as though the C grade notes for loss minimizer are fairly rare compared to the profit maximizer.
Further reading: If you want to see the portfolio performance of the owner of P2P-Picks, check it on the Lend Academy Forum thread.
Note: You can read more about these strategies on the P2P-Picks website:
I could have easily invested more if I loosened the top percent filter up a little bit. I would be open to doing this, but it just isn't necessary at the moment since my available cash is always getting depleted. In addition to this, I invested in several notes with Nickel Steamroller.  You can view the strategy similar to what I am using here.
My thoughts about loan availability right now? If anyone is liquidating their account due to the influx of these institutional investors, they are simply not exploring all avenues of investing in Lending Club.  A quick look through any of the p2p lending blogs (especially this one you're reading now) will provide anyone with enough information to be successful.  The truth is that companies like BlueVestment are empowering the retail investor and allow us to compete with the big guys.  Loan availability is not an issue as long as you're automating. After all, IT IS the key to investing in p2p lending.
(Shout out to Nickel Steamroller, BlueVestment and P2P-Picks for making analytics and automation possible (and easy) - I appreciate the service you provide for retail investors and I'm sure there are many other people who feel the same way)
It feels good to be back from vacation and writing again. I feel refreshed and as motivated as ever. I hope you enjoy the content I have coming your way!