Yes, it has been a long time since I've had a portfolio post, but rest assured my account is alive and well (growing too).  I'm about 6 months in from when I first started purchasing notes and I still have yet to see a note go late (no notes currently in grace period notes either!).
Below you will see my portfolios which will better help you understand my returns.  When I first started, I did not pick higher grade notes in order to maximize my returns.  Eventually, I started digging more into the third party tools and used interestradar and p2p-picks almost exclusively to pick my notes.  Now I am back to hand-picking high grade notes for now.

Finally, here are my returns: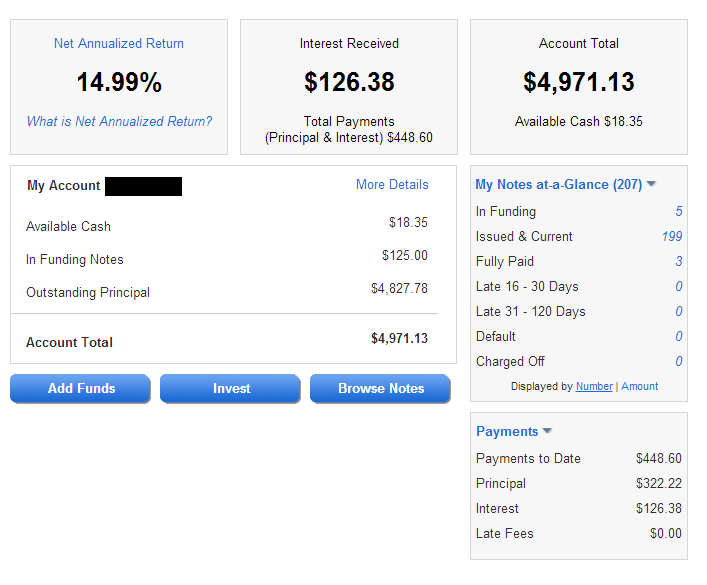 I am still very happy with the returns and will continue to add to my account.