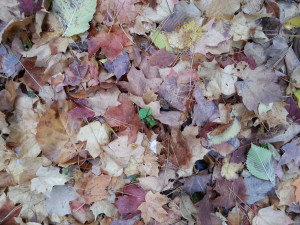 Q3 of 2014 continued the trend of returns over 10% in both Prosper and Lending Club.  I now have nearly $22,000 invested between Lending Club and Prosper.   I recently stopped adding to my Lending Club account, which means I'm continuing to increase my average age a lot faster. (It's currently at 7.8 months even though I've been investing for more than a year.)  Besides small deposits to my Prosper account, I'm not making anymore substantial additions to my allocation to this asset class. This is simply due to the fact that I want to keep my allocations reasonable across all of my investments.  Now to the fun part…
I still think my Lending Club returns are still inflated and will continue to fall (as expected) as my average age increases.  Keep in mind that the below table is using Lending Club's estimates for charge offs.  I currently have 17 notes that are 31-120 days late.  Judging by the collection log, many of these will be charged off. I included my Prosper returns for the first time, but little can be gained from the numbers as the account is still very young.

I still believe using XIRR is one of the best ways to calculate your p2p lending returns once your account has aged. If you don't know how, you can learn from this video I created:
https://www.youtube.com/watch?v=xkDN8ITNSdM
Below is my graph from Understanding Your Returns:
I continue to use Nickel Steamroller as my one stop shop for all of my automation.  They offer all of the P2P-Picks model offerings for both Prosper and Lending Club.  For my Lending Club account, I use profit maximizer (grades C,D,E) and for Prosper I'm investing using both Loss Minimizer (A only) and Profit Maximizer (C,D,E).  This keeps things incredibly simple.  Soon I'll be sharing my performance solely from my P2P-Picks portfolio on Lending Club so keep an eye out for that.
Loan availability has been steady and although the release of notes to the csv file still might be delayed - it seems like the 3rd party tool headaches have subsided (for now).
Looking to read more about peer to peer lending? Check out this recent blog post from Orchard outlining the performance of certain vintages at Prosper:
http://www.orchardplatform.com/blog/consumer-credit-trends-q3-2014-update