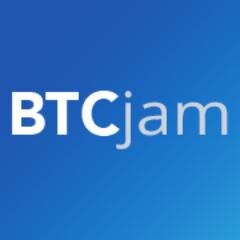 There is a lot of innovation right now in the p2p lending space. We've seen niches for Mining, Student loans, recent graduates and even airplanes. However, one p2p lending company is able to provide loans all of the world. This is probably the most fascinating thing about BTCJam - the world's first and largest Bitcoin lending network.   In order to understand the need for BTCJam, It is important to realize that not every country allows people to access to credit like the United States.
We now have companies like Lending Club and Prosper, but if they didn't exist - we still could try a bank or pay the rates on a credit card that we think of as high interest. However,  just google "Brazil credit card interest rates" or see this link:
http://blogs.ft.com/beyond-brics/2012/09/27/the-battle-of-brazilian-interest-rates/
Clearly, with interest rates reaching over 200%, there is a market for a global lending network like BTCJam.
People in developing countries currently either don't have access to credit at all or only types of credits with very high fees. At the same time, investors in developing world don't have many great options to invest in assets that have low correlations with their domestic economy and provide good yields at the same time. BTCJam helps both sides through the virtue of it's global credit scoring and peer-to-peer lending platform.
The story of BTCjam begins with Celso Pitta.  In college, he got himself into debt and started to pay outlandish interest rates (100-200%).  Eventually, Celso worked his way out of debt and began to think about ways for people to access credit at affordable rates.  After a stint at CitiBank, he thought he could do better than the current banking system.  Eventually, Celso discovered Bitcoin in 2012 and started to work on the programming for what eventually became BTCjam.  He quickly realized that this model could go global and he moves stateside.  He was able to raise 1.2M USD from Ribbit Capital, Fundersclub, Barry Silber of SecondMarket and 500 Startups - one of the leading Silicon Valley Accelerators. BTCJam is growing quickly and went from servicing 300k USD in loans/month in March to now 1M USD a month and has 8 employees. You don't need to be familiar with the intricacies of bitcoin difficulty for example, in order to earn bitcoins and start investing.
BTCJam has a 85% repayment rate and has users in over 180 countries. For their A grade loans, the repayment rate is 98%.  One obvious issue for people who are aware are Bitcoin is that it can be pretty volatile (graph of bitcoin prices over time).  To prevent issues related to price fluctuations, some loans are linked to the exchange rate for BitstampUSD, which means that Bitcoin payments will fluctuate throughout the term of the loan.  In theory, you could earn more or less Bitcoin than originally stated.  Alternatively, some loans are straight Bitcoin loans.
You can learn more about BTCJam here:
http://blog.btcjam.com/post/75930899818/why-invest-with-btcjam
In the next post, I'll highlight more about borrowing and investing in BTCJam. I'll also share some of my own experience.  If you have questions you would like to see covered in the next post, please leave them in the comments.