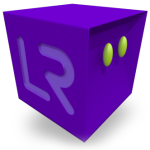 Well well well…it is hard to believe that just a year ago that the third party automated investment tool LendingRobot was in private beta.  Back in December of 2013, they opened to the public and in April of 2014, they were registered with the SEC as a Registered Investment Advisor.  Today I'm excited to share that it is now free for users with up to $10,000 managed investment.  New users will be able to start using the service without entering their credit card information.  If you're an existing user, you'll see your bill reduced accordingly. Have more than that to manage? Don't worry, you'll still see a benefit.
I reached out to the great folks at LendingRobot to get the details:
We'll subtract $10K of accounts' value before calculating the fees. So for someone with $9K managed, it remains free forever. For someone with $50K managed, they'll only pay our 0.45% fees on $50K - $10K = $40K.

For the people in 'trial' mode, the trial will end once we invested at least $10K for them. To continue using LendingRobot, they'll have to enter their credit card.
As longtime readers know, I'm a big proponent of keeping all (not just p2p lending) investing fees low, so this is a welcome change. LendingRobot is the only third party company I'm aware of offering automation for both Lending Club and Prosper that is open to the public. If you haven't created an account with LendingRobot, I highly recommend you sign up and take a look around.
Have questions? What do you think? Let me know in the comments!