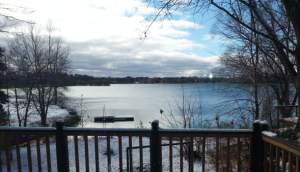 2014 was the biggest year yet for peer to peer lending and in turn was the biggest year for the Peer & Social Lending blog.  I'll hit on some of the highlights of the past year as well as talk about what I anticipate in 2015 for this site.  Most importantly, in 2014 we had not only 1, but 2 companies go public – Lending Club and OnDeck. The Lending Club IPO was an astounding success and I'm excited for what news we will hear from Lending Club in 2015.  In 2014, I also began investing in Prosper.  Seeing the success of Lending Club's IPO I think it's likely we will see Prosper file for an IPO in 2015.
2014 Peer & Social Lending Highlights
One of the highlights for me was being able to attend LendIt 2014 in San Francisco. You can read my full review here. As far as this site goes, I was able to complete an overhaul of how the site looks. For newer readers, here is a screenshot of what it looked like before:
The site is now much easier to navigate and will hopefully help keep readers engaged by seeing content they may be interested in.  The site redesign is something I'm very proud of as this site is completely managed by me.  Visitors began to consistently increase and peaked in November and December as the Lending Club IPO drew closer.  The below screenshot of pageviews demonstrates this.
I still have many ideas for new content and as new companies enter this space, I don't anticipate there being a lack of news to cover. Related to the site, my biggest goal for 2015 is to move to dedicated hosting to improve site reliability.  I'm hoping 2015 is the year I'm able to make this happen.
2014 Top Posts by Views
I hope everyone had a great holiday and I wish you the best in 2015!
Ryan